Lack of digital transformation skills is critical in Food Industry
"Digital transformation is becoming an issue of primary importance in the European food industry,"says András Sebők, general manager at Campden BRI in Hungary. Digital transformation is needed due to consumer and societal pressure. But the problem is the lack of skilled people to make it happen. "Education is what's needed", says Sebők in an interview on EIT Digital.
---

CONNSENSYS VIRTUAL STUDY VISIT - HUNGARY
Campden BRI Hungary and Innoskart Digital Cluster will be happy to receive virtually all those who are interested in boosting the digital transformation of the agri-food industry on 7th October 2020 from 8:50!
Hosting partners have been working on building a European Network of Living Labs and will be happy to show you the present status of the work implemented and those actors who have important role in it. The three potential Hungarian Living Labs may constitute later a network in the region and on European level. During the virtual study visit, they will demonstrate their activity and show some examples how they can support the digital innovation via knowledge and technology transfer in the food processing industry.
Connsensys partners, technology provider SMEs, food processing companies, universities, policymakers will be invited to participate to educate the stakeholder community. The study visit will be organised on Zoom platform and the language of the program will be English.
Full agenda and registration:https://innoskart.digital/esemenyek/virtual-study-visit/
---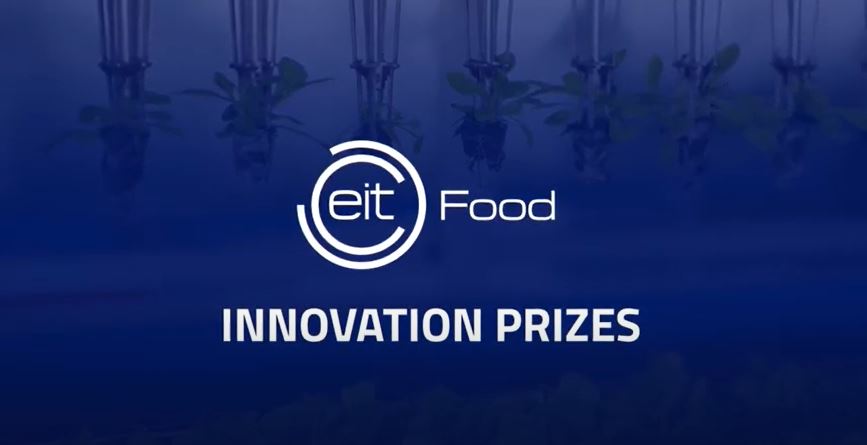 EIT Food Innovation Prizes
15. 07. 2020
The country final of Hungary
Meet top agri-food innovators from Southern and Eastern Europe
EIT Food Innovation Prizes competition 2020 is one of the largest agri-food startup competition in Southern and Eastern Europe. The prizes are awarded to entrepreneurs and early-stage startups developing innovative products and services with the potential to transform our food systems. The country finals were running online in 17 countries in Southern and Eastern Europe, the prizes were awarded to the most innovative and ambitious agri-food startups.
In the Hungarian final, we met 8 ambitious early-stage agri-food startups and the jury members chose the three most innovative and promising start-ups and awarded them with €1,000, €3,000, and €5,000. We had the chance to watch the whole country final online, meanwhile, the viewers also had a chance to vote for their favorite start-up and helped one team to win the Audience Prize of €2,000!
The Hungarian start-ups in 2020 qualified for the Demo Day:
Inventori Solutions /Ferencvári Márk, Brezovszki Máté/
SMAPP LAB /Posta Donát, Zsigo Miklós/
TransFoodMission /Dalmadi Júlia, Murray Brennan Elphick/
Green Drops Farm Ltd /Rácz Gréta Ildikó/
SpaceCrop /Gasco Mary Grace/
MAGOSERO /Turcsán Tamás/
Bedrock.farm /Balázs Bence, Dénes Dániel/
Seedling_hu /Bátori Anikó, Tóth Viktor/
Results of the Hungarian EIT Food Innovation Prizes final:

1st – SMAPP LAB
2nd – Green Drops Farm Ltd.
3rd – SpaceCrop
Audience Prize: SMAPP LAB
The first prize winners from each local final will participate in the EIT Food grand final in the autumn and will have the opportunity to compete for the final prize, the 250 000 Euro.
You can watch the whole Hungarian country final video on YouTube: https://www.youtube.com/watch?v=oE9Lpq5VPKQ&feature=youtu.be
Congratulation to all participants and the winner teams!
---

GLOPACK Hungarian webinar on the development of food packaging with low enviromental impact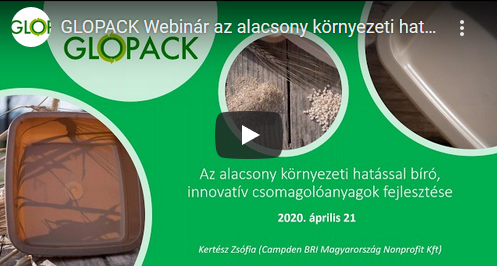 The aim of the webinar was to present the current achievements of the project on the development of:
biodegredable and home compostable food packaging
active packaging
intelligent packaging
---

Public consultation of the NoAW Best Practice Guideline for farms and businesses on agricultural waste management
The No-Agricultural Waste (NoAW, https://noaw2020.eu/) Horizon 2020 project aims at finding new solutions for up-cycling unavoidable and continuously generated by-products from agriculture.
The best practice guideline was prepared by the No-Agricultural Waste (NoAW) for farms and businesses on agricultural waste management. It aims to show best practices and new solutions with special focus on manure, straw and winery wastes to serve and facilitate implementation of circular economy and environmental investments reducing environmental impacts in the agriculture, by valorising agricultural by-products that would otherwise mainly landfilled or burned.
The main purpose of this consultation is to gather insights and contributions from the wide range of stakeholders in the context of the NoAW Best-practice guideline.
In order to make sure that our guideline is on point we gladly invite all interested parties to read and comment the current version of the guideline
We welcome your views and supporting comments in response to this consultation. The consultation period runs from today until 22nd of March.
Please send your feedback
• by completing the survey https://forms.gle/kRkfkpdX97q5J4np9
• or by contact our colleagues:
Mr. Csaba Baár (Campden BRI Hungary) E-mail: c.baar@campdenkht.com
Ms. Tünde Kuti (Campden BRI Hungary) E-mail: t.kuti@campdenkht.com
---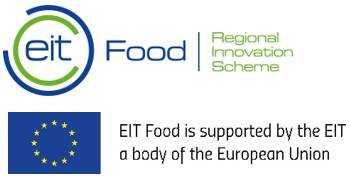 EIT Food RIS Fellowships 2020
Develop your talent with top agri-food players during a paid internship in EU! Apply now to the EIT Food RIS Fellowships project!
More information are available on the website:» https://www.eitfood.eu/regional-innovation-scheme/projects/eit-food-ris-fellowships-2020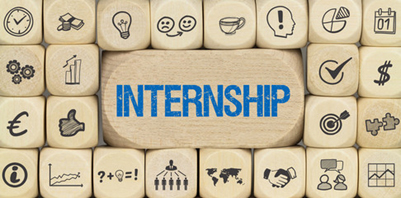 ---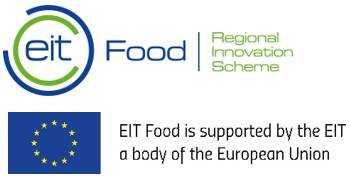 EIT Food – Women in the agrofood business
EIT Food is looking for 3 organisations based in the South of Europe, namely from Greece, Italy, Portugal, Spain or Turkey and 2 organisations based in the East of Europe, namely from Croatia, Czech Republic, Estonia, Hungary, Latvia, Lithuania, Poland, Romania, Slovakia or Slovenia to organise activities within a project aiming at boosting the entrepreneurial skills of women in the agrifood sector.
The main objective of this project is to find innovative solutions that tackle the problems faced by the food system created by women entrepreneurs while supporting them to grow these entrepreneurial ideas. On balance, the Project will also help these women to access other programmes offered by EIT Food.
More information are available on the website:» https://www.eitfood.eu/news/post/call-for-proposals-to-carry-out-activities-to-build-entrepreneurial-capacities-for-women-in-the-agrifood-business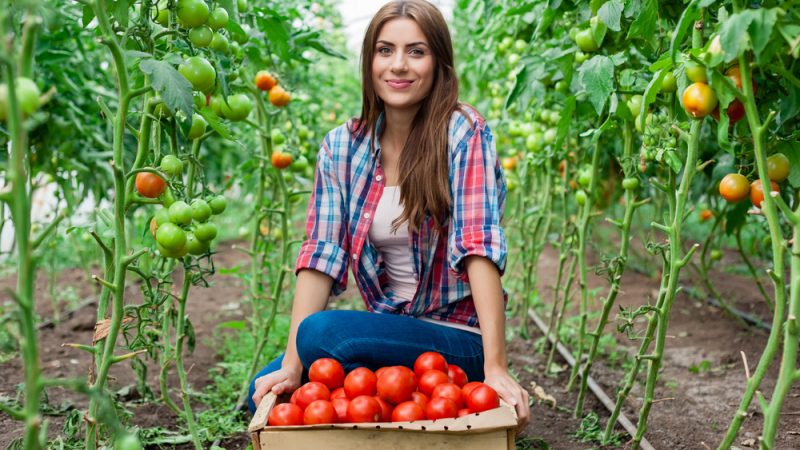 ---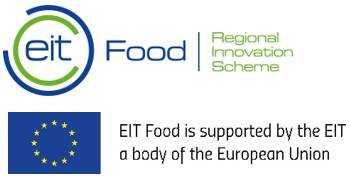 EIT Food - Government Executive Academy
EIT Food Government Executive Academy brings together public sector representatives, including regional and central government officials, from 28 RIS countries, researchers working in the field of agri-food innovations from industry, academia and European institutions. The Academy is an advisory and capability building program that offers insights into the challenges related to food system innovations and regulations.
The application deadline: 20th March 2020
Program: 17th-19th June 2020 in Warsaw, Poland
More information are available on the website: » https://apply.eitfood.eu/courses/course/52-certificate-eit-food-government-executive-academy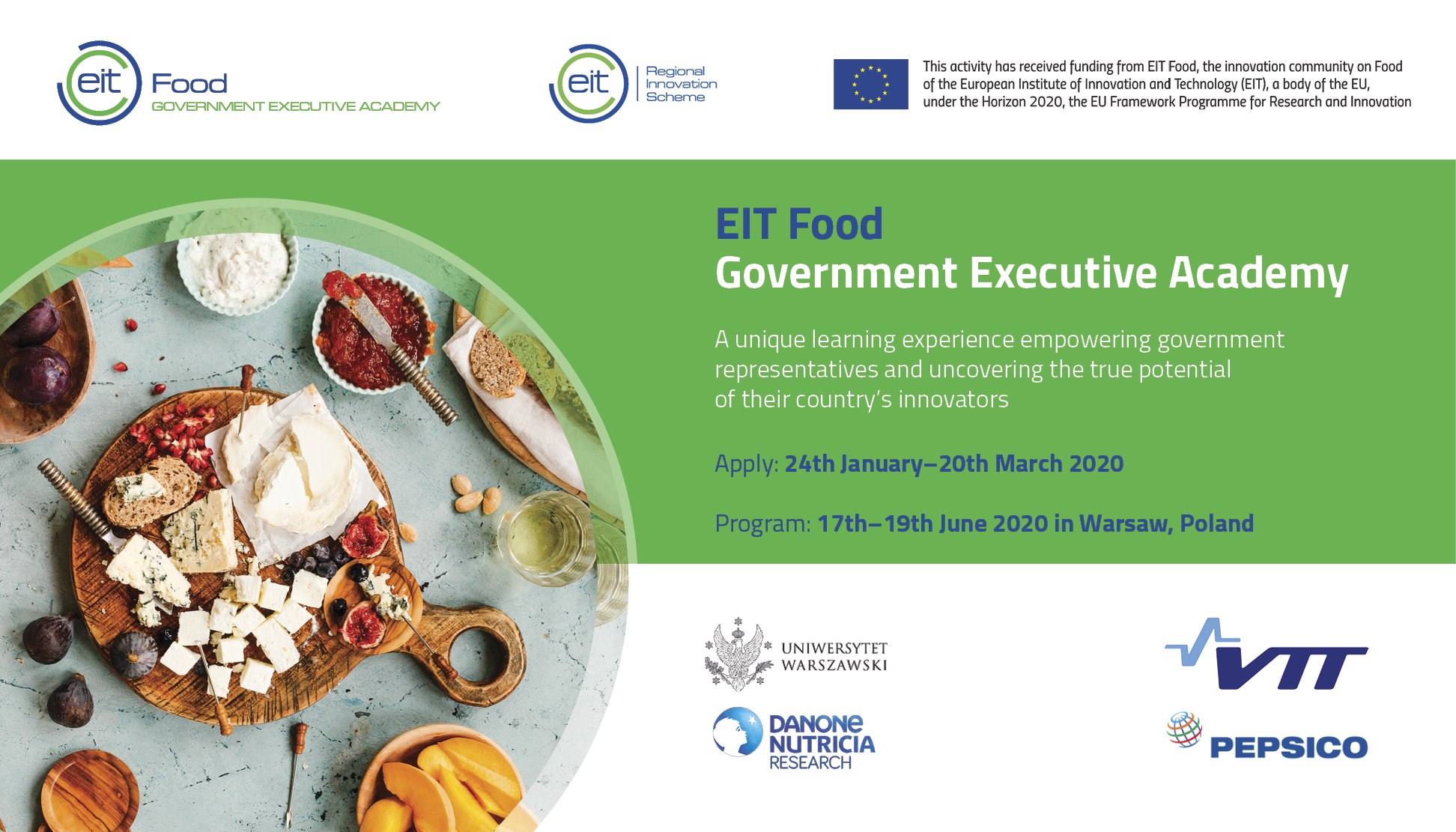 ---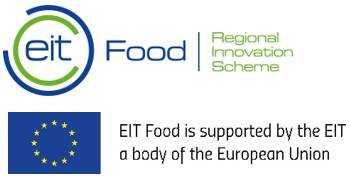 EIT Food - RIS Innovation Prizes 2020
Are you an early stage agrifood startup from Southern or Eastern Europe? Do you have an innovative product or service that could transform the agrifood sector? Apply for the Innovation Prizes competition and receive up to €25,000 of equity-free funding.
Pitch at the regional final in your home country, receive training and feedback from industry experts and win up €5,000. First prize winners from all participating countries will get a chance to promote their startup on the European level and compete for €10,000, €15,000 and €25,000.
More information and application form (deadline – April 19) -» https://bit.ly/385V9oN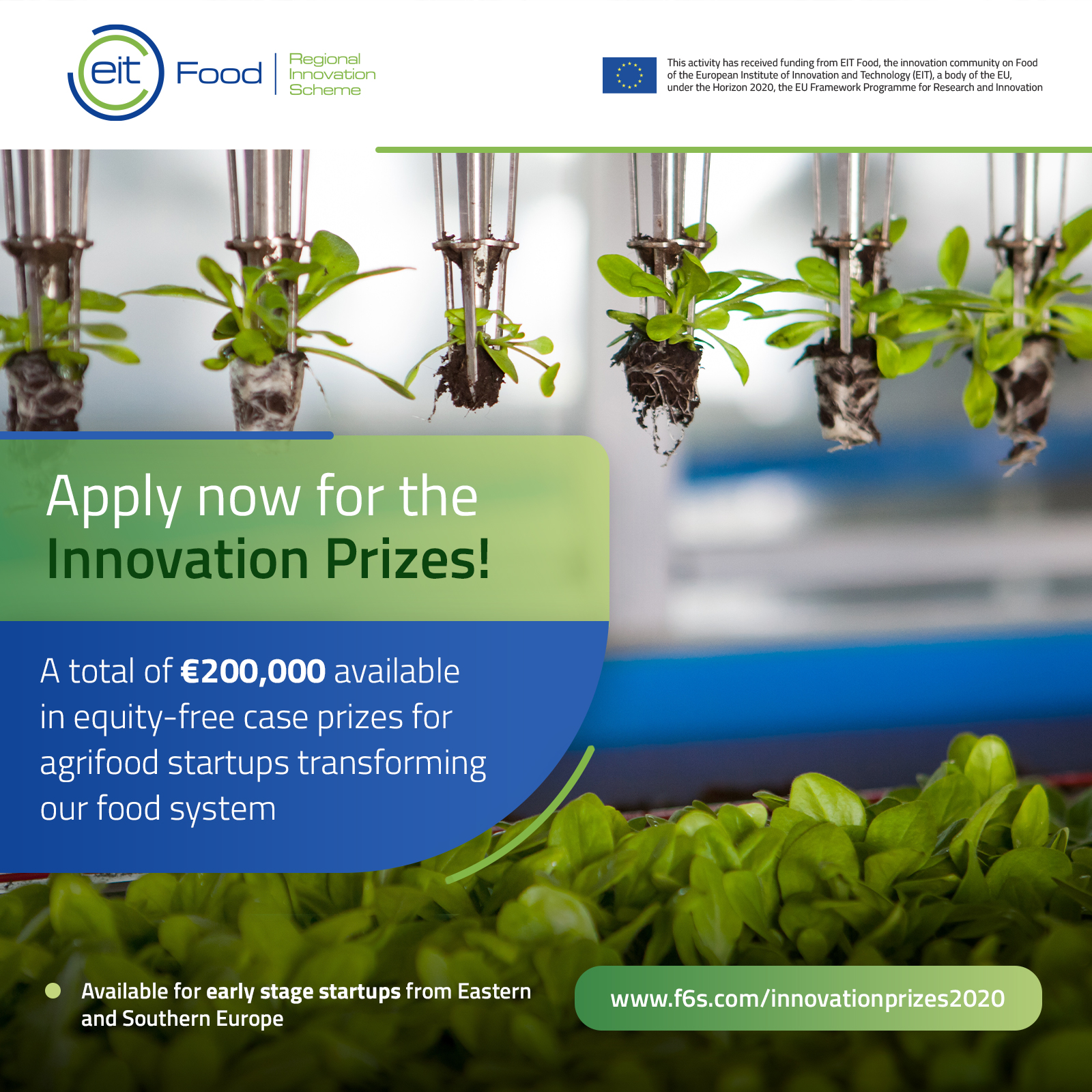 ---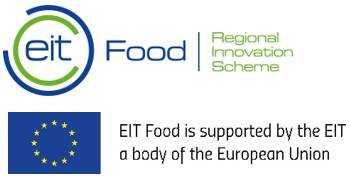 EIT Food - Legal and Accounting Support
Are you an agrifood startup struggling to cover legal or accounting expenses? EIT Food helps brilliant early stage companies from Eastern and Southern Europe boost their growth.
Legal and Accounting Support offers up to €2,500 to startups and entrepreneurs to cover the costs of company incorporation, IP protection, accounting and other. Get more info and apply now – » https://bit.ly/2vXyywJ.
For more information, click here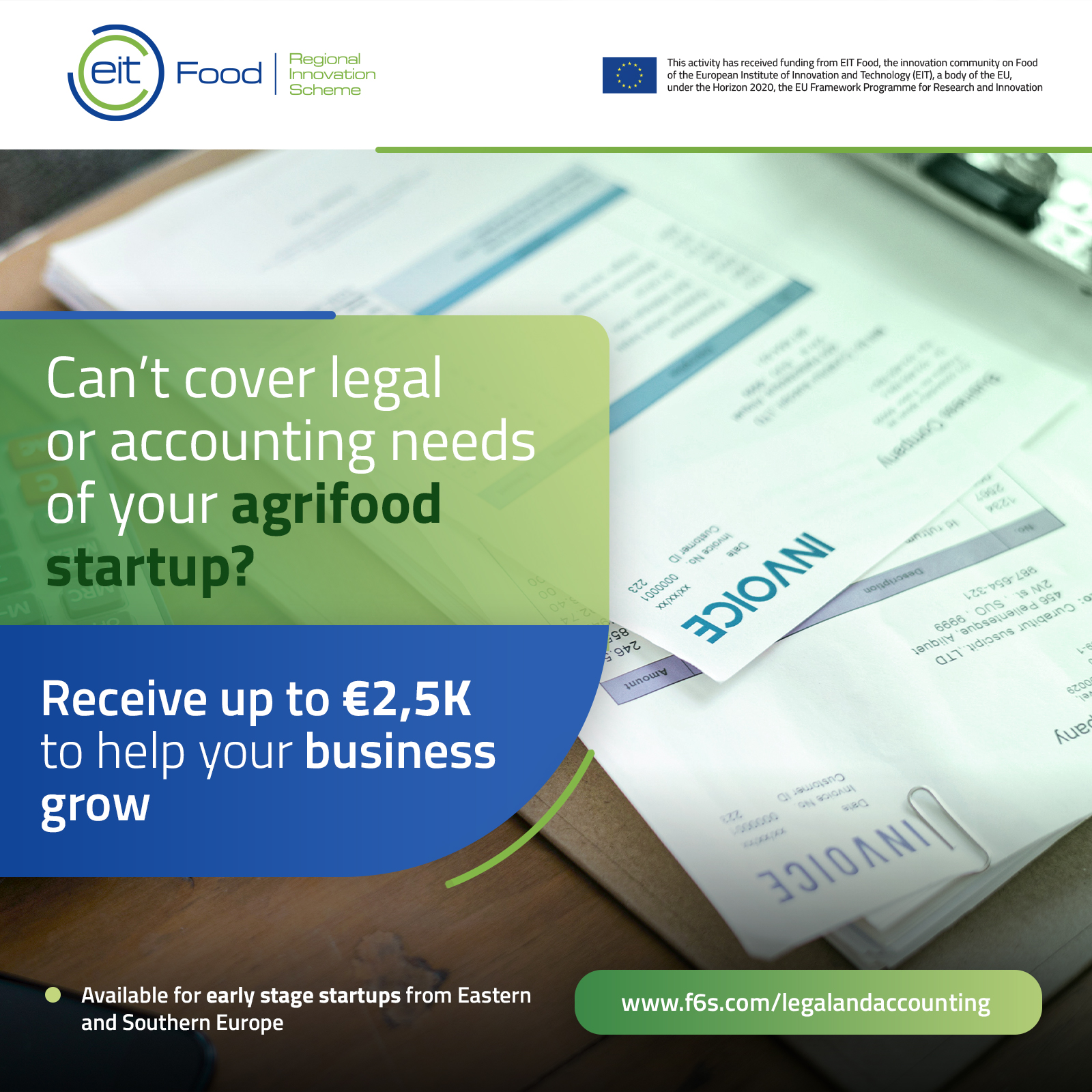 ---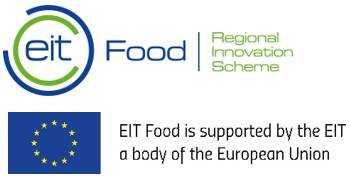 EIT Food - Seedbed 2020
Launch of EIT Food Seeded 2020
Seedbed: The pre-accelerator programme to drive the agri-food entrepreneurs of tomorrow.
The EIT Food Seedbed Pre-Accelerator Programme is open for applications until 15th March.
EIT Food Seedbed is a Pre-accelerator programme which trains and supports teams over a six-month period to help them better understand the needs of their customers and validate their business ideas. Seedbed is designed for early stage products or services that utilise innovative agri-food technologies set to make a big impact on any part of the food sector, including the way we produce, deliver, consume, recycle and value our food.
Held in Northern Ireland, Poland, Spain, Denmark and Germany, this game changing customer discovery programme allows aspiring entrepreneurs, intrapreneurs and start-ups to test the market directly with 100+ potential customers and learn how to progress from commercial proposition to validated business. During the program, teams will receive:
Training at a five day residential bootcamp based on a unique customer-orientated methodology to help you create a start-up business model

Mentorship from leading agrifood experts with specialised knowledge and skills to develop food sector innovation

Funding of up to €10,000 to validate your business idea with potential customers, plus the opportunity to access a further €20,000 through a Startup Launch Grant.

An invitation to final pitch event where teams will receive valuable feedback from agri-food experts
The program is suitable for those with a disruptive early stage business idea that has the potential to transform the agri-food tech space and is aligned with the strategic objectives of EIT Food. Applicants should be a resident, citizen or legal entity based in a Member State of the European Union or associated countries.
Please check out the Seedbed website for more information and eligibility criteria: https://www.eitfood.eu/Entrepreneurship/projects/Seedbed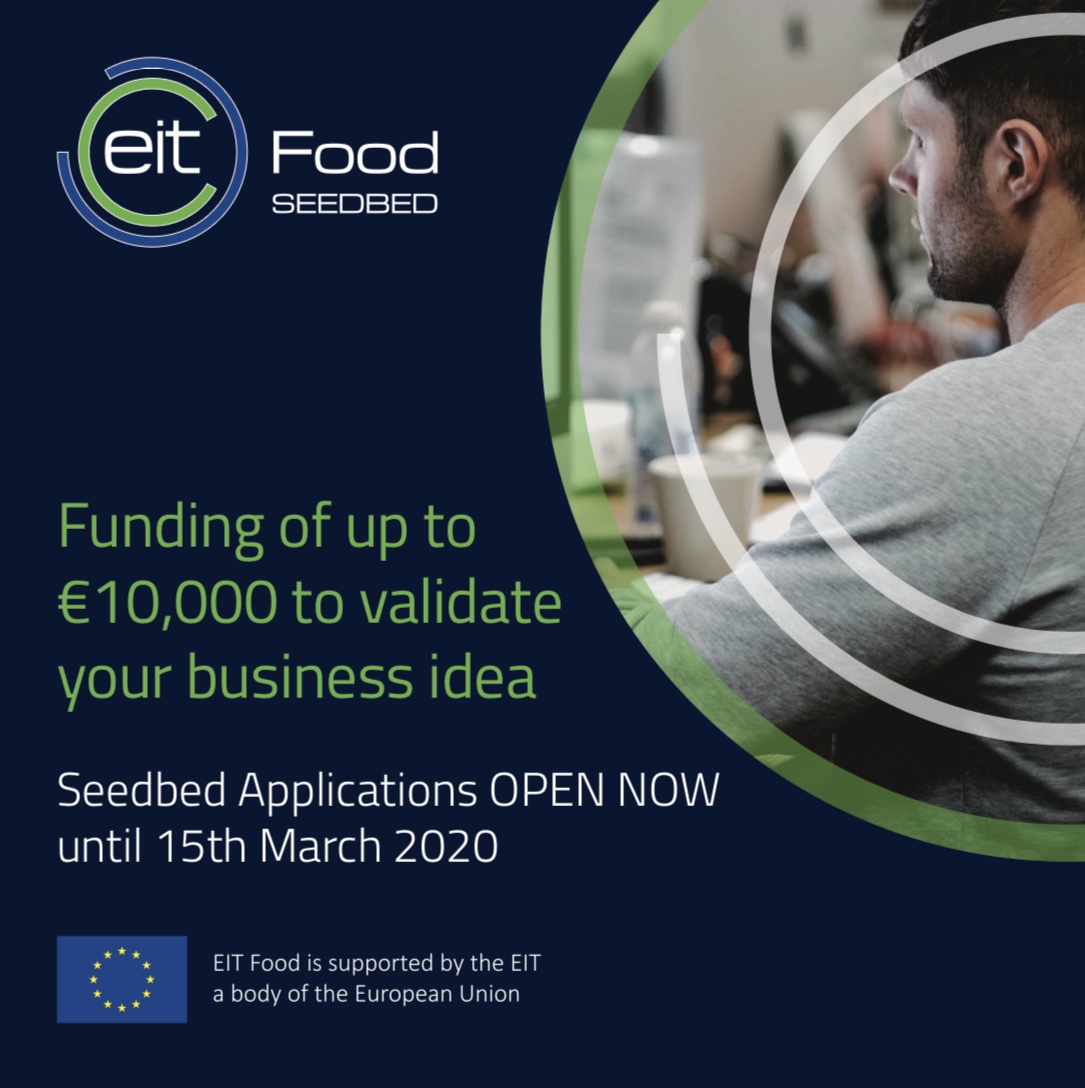 ---
Listeria Prevention System in Hungary
A voluntary audited Listeria Prevention System was developed by Campden BRI Hungary and some members of the Hungarian Deep Freezing and Canning Association after the Listeria outbreak traced back to frozen sweetcorn produced in Hungary in 2018.
» For more information, click here
---
EIT Food Network partnership
We are happy to announce that the EIT Food Community accepted the application of Campden BRI Hungary for Network Partner.
As a Network Partner, Campden BRI Hungary will participate in EIT Food activities and EIT Food Matchmaking/ lnnovation Market Activities.
For more information, click here

---
NoAW movie!
Watch our movie to see what #NoAW2020 developed so far for the sustainable future and #circulareconomy!
---
NoAW deliverable summary
Would you like to get more information about the work carried out in Work package 4?
Read about biotechnological strategies developed in NoAW to convert biomolecules from fruit and vegetable waste!
https://noaw2020.eu/deliverable-summary-alert/
---
Hackathon, modernization of the food industry with the solutions of digitalization and industry 4.0
29/11/2019 – 01/12/2019
Campden BRI Hungary and the Eötvös Loránd University - EIT Digital organized the first Food Industrial Modernization Hackathon with the support of EIT Food.
The main goal of the event was to develop innovative ideas and solutions for solving practical, existing problems and challenges of the food industry today, using the tools of digitization and industry 4.0 technologies, IT, mechatronics and automatization. The participants have worked on the topics in teams of 3-6, in mixed groups of students with different expertise: food engineers/bioengineers, informatician/mechatronics engineers and the business sector. Expert mentors from the food industry, IT and the business sector helped the teams during the event and awarded the best ideas and solutions.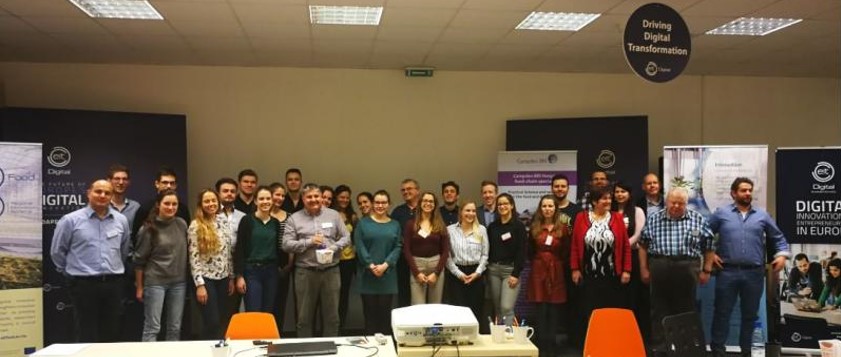 ---
Annual Meeting of Campden BRI Hungary
26/11/2019
The Annual Meeting of Campden BRI Hungary was held on the 26th November 2019. The aim of the event was to discuss and explore opportunities with our partners. We had two sessions, the first one focused on the opportunties of modernization and Industry 4.0, the second session provided a platform for students who plan to work in the food industry. Being the Hungarian hub of EIT Food, Campden BRI Hungary organized a round table discussion with industry representatives to share their experiences and advices for these students. Thank you all who came along and special thanks to our panellists for their contribution.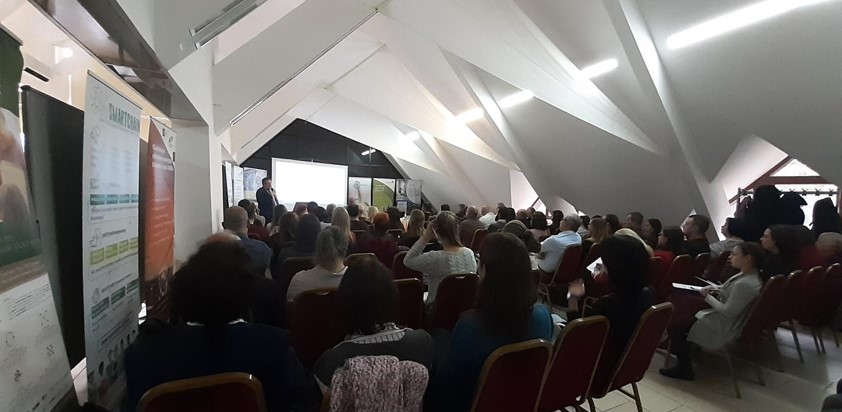 ---
S3FOOD enables a future with smarter food production
New EU project will help food SMEs to get started on their digital journey - 3,9 millon euro to go directly to SMEs
Thirteen European partners have come together in the S3FOOD project with an aim to improve the efficiency and sustainability of the EU food industry by enabling small and medium-sized enterprises to adopt digital technology.
Through S3FOOD, the partners will have a specific focus on facilitating and accelerating the use of smart sensor systems for improved quality control, better resource efficiency and a higher level of food safety and traceability – all important steps towards solving central challenges in the agri-food system.
---